Subscribe to get 10% off on your first order
Free shipping for USA & Canada orders above $100
10% OFF on all Oval Candles and 15% off on sale!
FREE SHIPPING OVER $100
Get a 10% Promo code when you subscribe (cannot mix promos) 
Love it as a Package, Burn it as a Candle
The most Unique Spiral Candle
An eco-friendly package made of 100% Beeswax
SHOP NOW
DON'T THROW AWAY YOUR PACKAGING, BURN THEM AS SPIRAL CANDLES!
Spiral Candles! Most Unique Spiral Candle. Choose to reduce waste. Package your small gifts or sweets in a beeswax Spiral Melt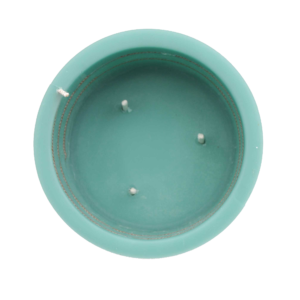 THE MOST UNIQUE CANDLE.
SPIRAL BEESWAX CANDLES
Spiral Melt Candles The Most Unique Spiral Candle. They are eco-friendly and the bottom base is made of recyclable aluminum. Enjoy their twirling spiral candle, the natural scent and properties of 100% beeswax. Two candles in one: the spiral candle burns inwards forming a second candle contained in the bottom aluminum cap.
SHOP ROUND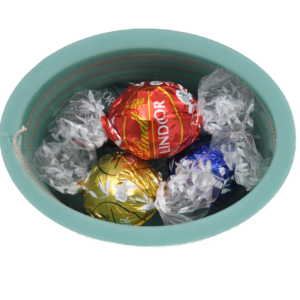 THE BEST GIFT!
SPIRAL MELTS WITH CHOCOLATES
The Most Unique Spiral Candle and eco/green gift package can be purchased with Lindt chocolates. We will soon be offering Spiral Melt Candles with more goodies inside. Give away the sweet love and instead of tossing your gift package, you can burn it as a mesmerizing spiral candle. The perfect gift for a beeswax candle lover. 
SHOP OVAL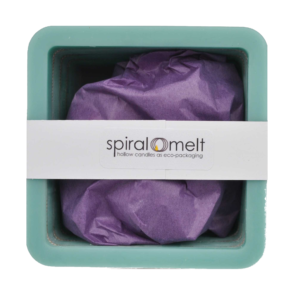 SPIRAL MELTS AS
ECO-FRIENDLY PACKAGING
Fill these Spiral Melts with your loved one's favourite treat. The perfect gift. It is made by honey bees and eco-friendly. Fill them with any small items such as chocolates, gummies, gum, lip balms, jewellery, lingerie, and even socks. Package something in it and your loved ones will love you for the lovely natural spiral candle.
SHOP SQUARE
Spiral Melt in the press
Spiral Melt Candles have been reviewed and published in different media outlets for the unique patented design and eco-friendly packaging.
Beeswax
Like honey, beeswax is all. natural and has antibacterial properties helping keep things clean and reducing risks of contamination. Unlike candles made from other wax, beeswax candles burn brighter and cleaner as they emit negative ions that are known to help purify the air. Beeswax also smells great when burned without any added chemicals or scents, as it's naturally aromatic from the honey and flower nectar that's found in the honeycomb.
Learn More